RIDI is a South Korean digital content platform that offers webcomics,
webnovels, animations, eBooks, and more.
Following 10+ years of successful growth in the industry, RIDI has recently launched a global webcomics subscription service called Manta.
It continues to gain a competitive advantage through its distinguished business model as well as its specialized content targeted toward today's mobile entertainment-oriented generation.
Rich Imagination,
Deep Insight

Global Webcomic Subscription Service
Manta delivers captivating visual stories around the world
through its webcomics.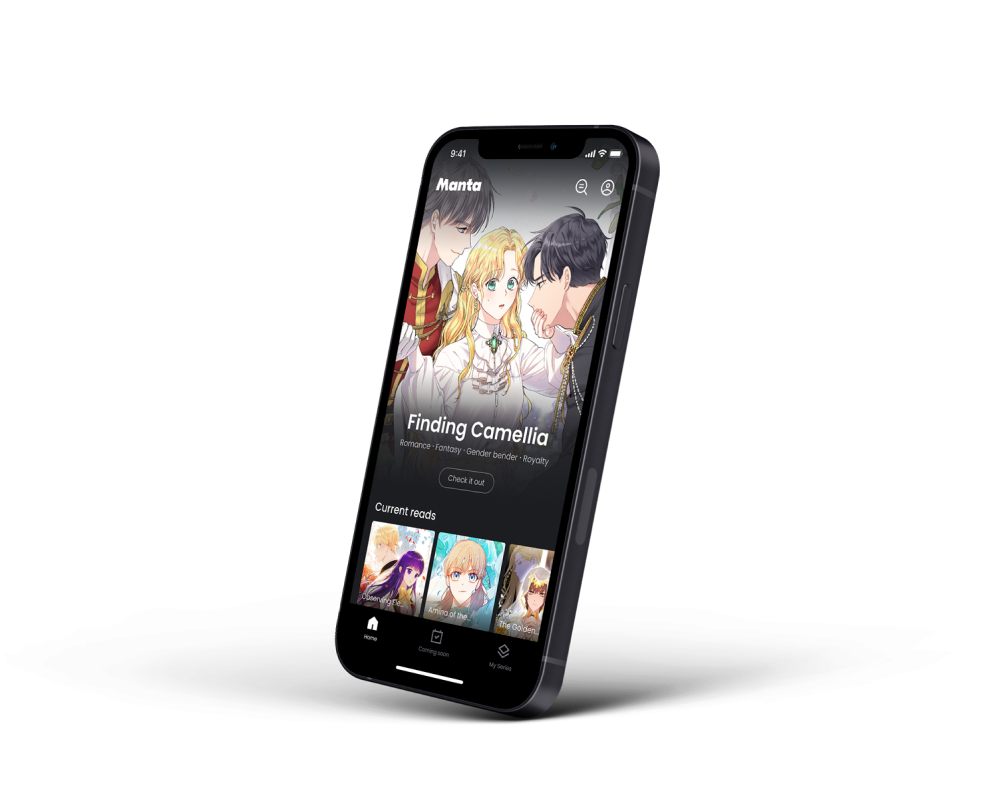 FEATURE 1

Get unlimited access to your favorite webcomics each month for the price of a cup of coffee.

FEATURE 2 No more pay-per-episode!
Enjoy binging without interruption.
FEATURE 3

Rich variety of series in every genre, with new titles and episodes released daily.

FEATURE 4

Personalized selection based on user data allows for optimal reader experience.
Manta Captures the Hearts of
Webcomic Fans Worldwide
Ranked 1st place among free cartoon apps on the Google Play Store only 4 months after app launch in the U.S.
More than 3 million downloads worldwide only 1 year after initial app launch.
Manta is currently available in 175 countries. Starting with English translations, it is continuing to expand into the global market of webcomic readers with its sturdy localization strategy.